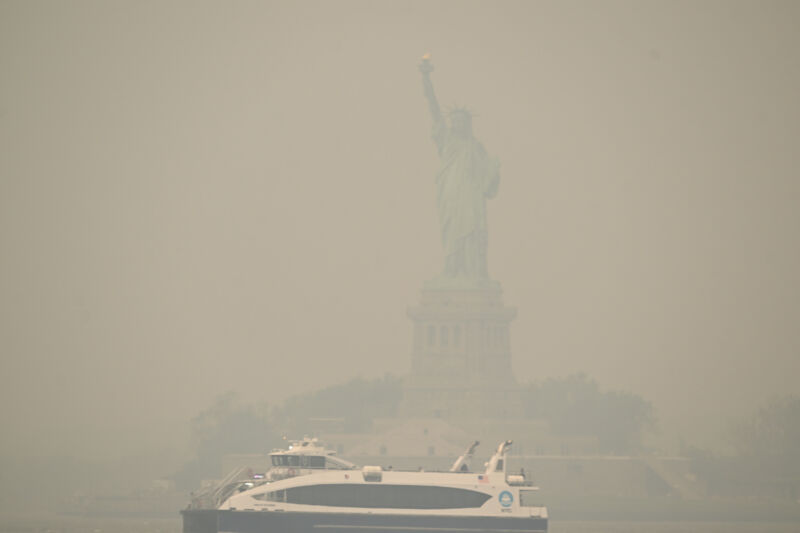 2:45 pm ET Update: Air quality along the Atlantic Coast of the United States, and particularly in New York City, worsened substantially on Wednesday due to smoke from Canadian wildfires being transported south by atmospheric currents.
Webcams and images of the New York region showed the city essentially disappearing behind a wall of smoke and haze, with orange skies. The air was so choked with wildfire particulates on Wednesday afternoon that the city turned on its streetlights at 2 pm ET, at a time when the Sun is almost directly overhead.
As of 2:44 pm ET, the IQ Air website measured New York's Air Quality Index at 342, far above the threshold of 301 denoting "hazardous" air quality. The large city with the next-worst air in the world, Delhi, India, had a rating of 168 at the time. Flights were delayed into, and out of, La Guardia and Newark airports on Wednesday afternoon due to the prevalence of smoke and haze reducing visibilities.